IPA Informational Professionals Association
MAIN PAGE
|
LOGOS
|
LOGO PDF
|
LOGOS REV1
|
LOGO-REV1 PDF
|
LOGOS REV2
|
LOGO-REV 2 PDF
WEB PAGES_v1
|
WEB PAGES_v2
|
HOME REVISED
|
MEMBERSHIP EVENTS
|
MEMBERSHIP EVENTS_v2
|
MEMBERSHIP EVENTS_v3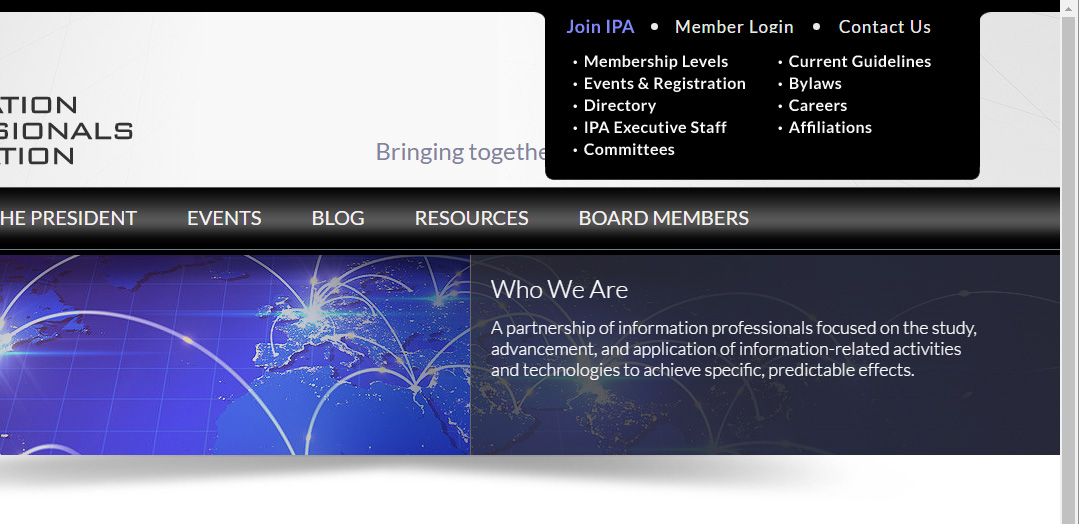 #1 - Hover on Join IPA to see sub-menus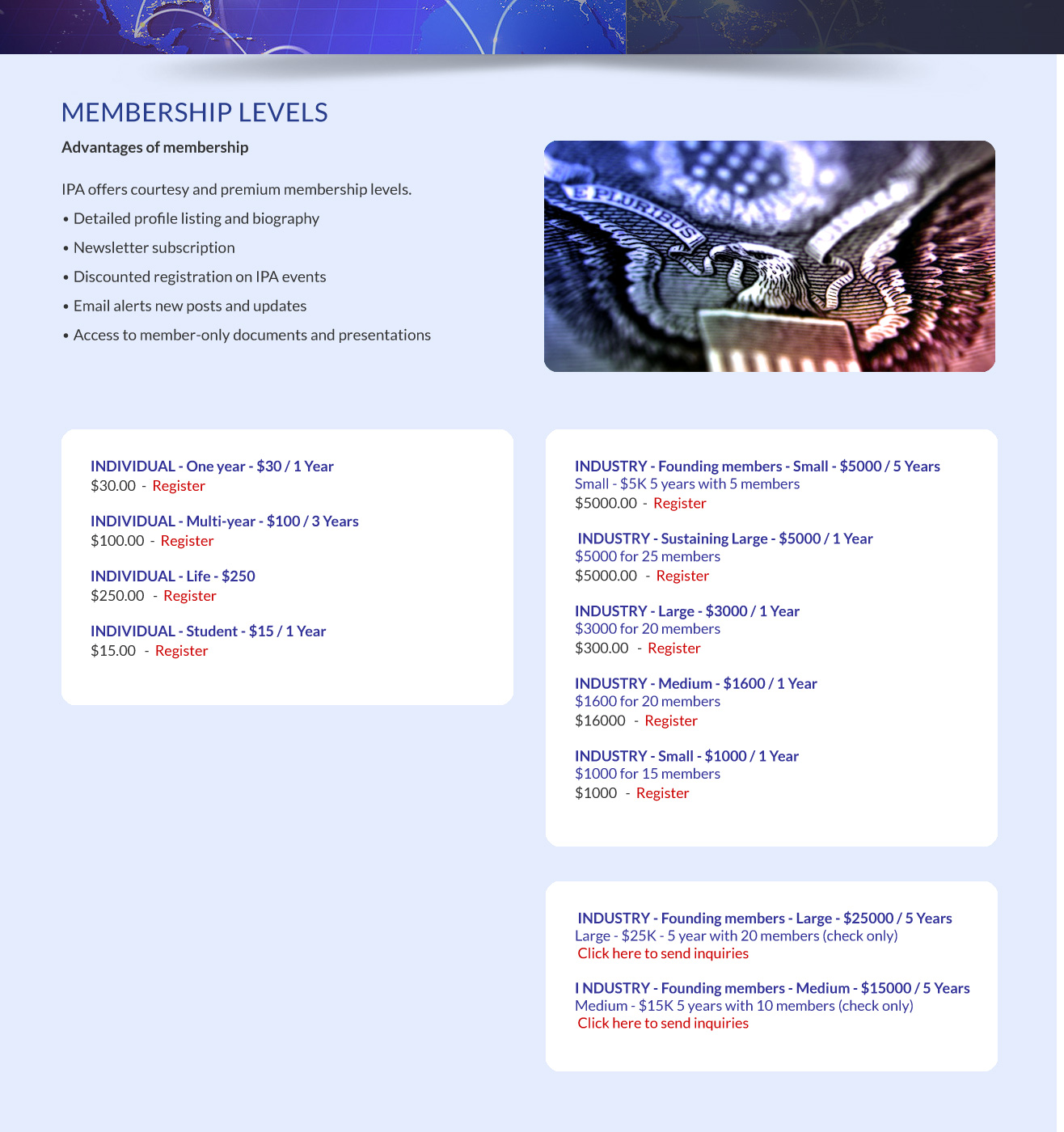 #2 - Users will choose partcipant level and then click to REGISTER as a member with IPA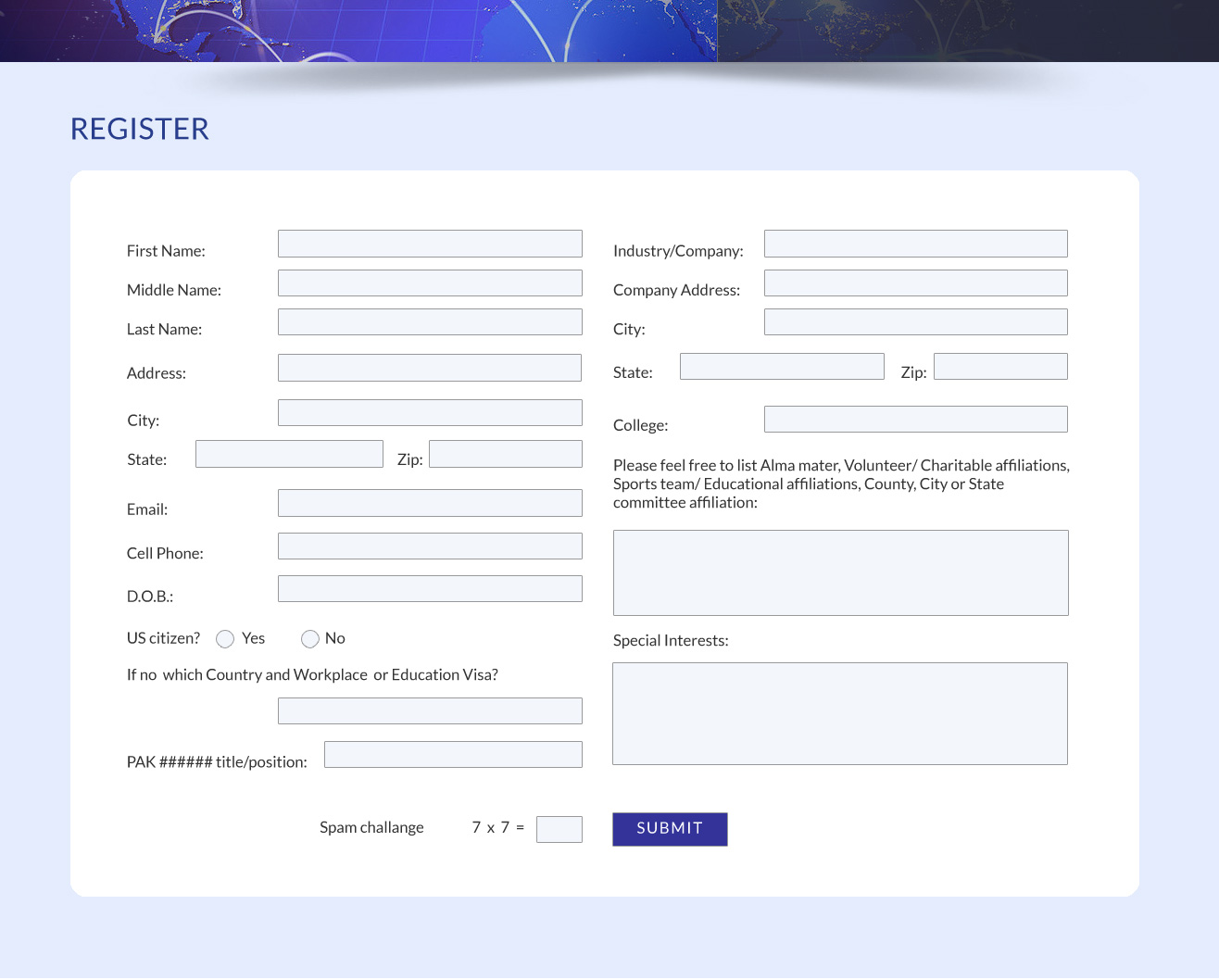 #3 - IPA Registration page (After the user clicks SUBMIT, they are taken to a check page to pay by credit card)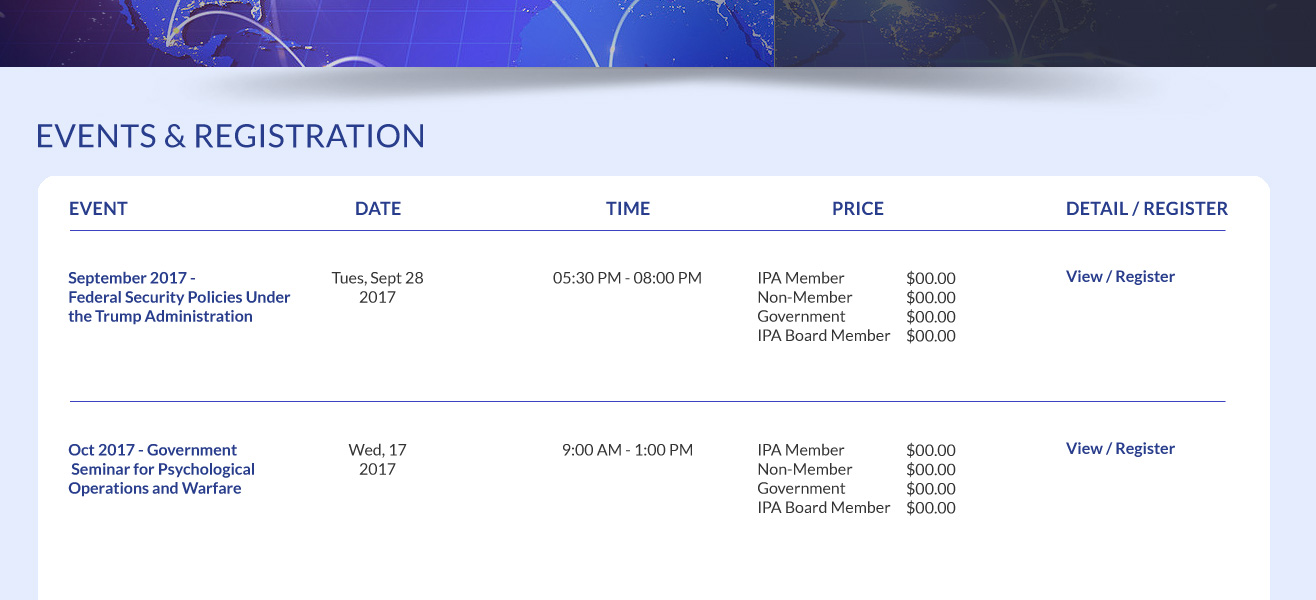 #4 - Events list page - Users may click to view more details or click to register for an event.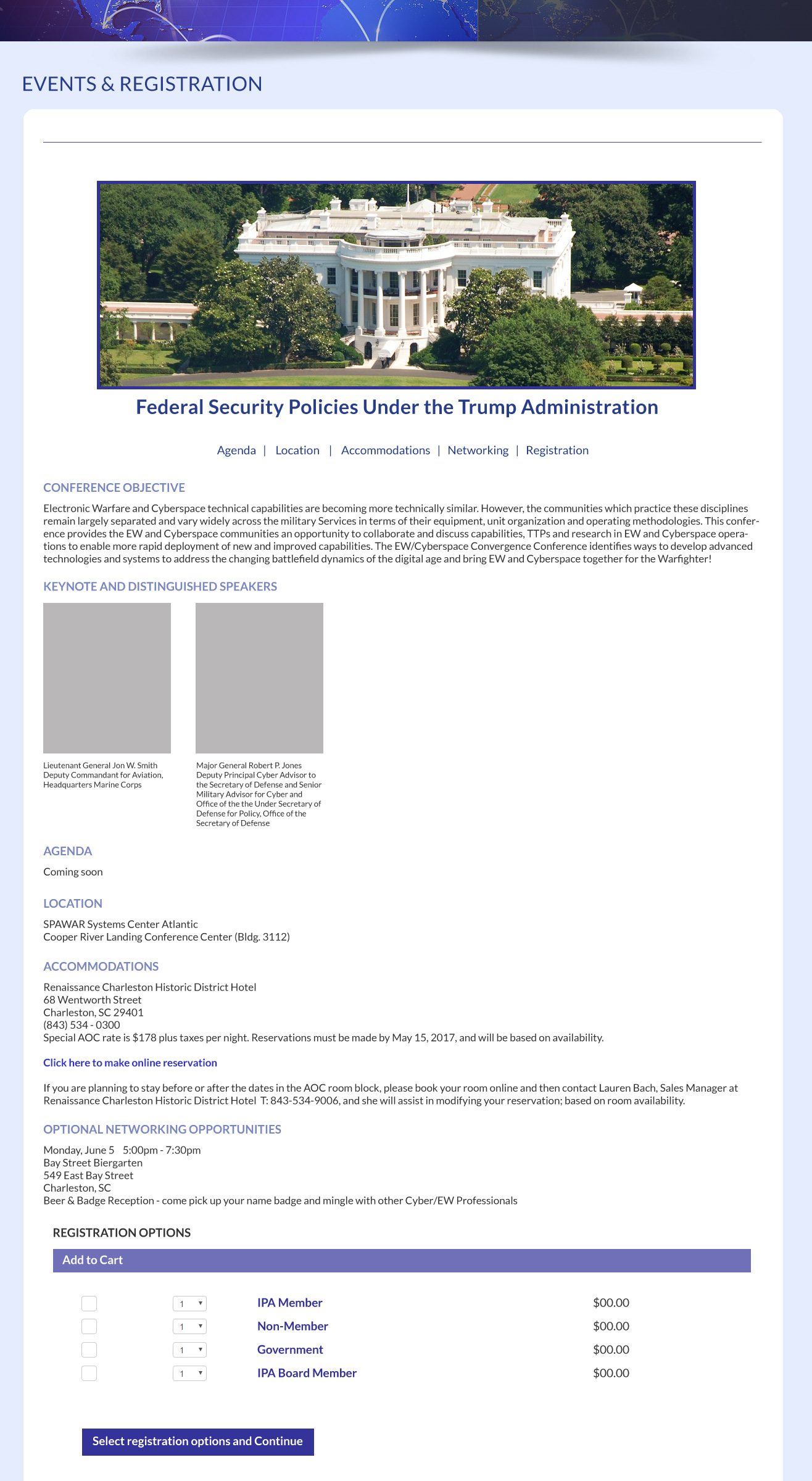 #5 - Events detail page for event and registration.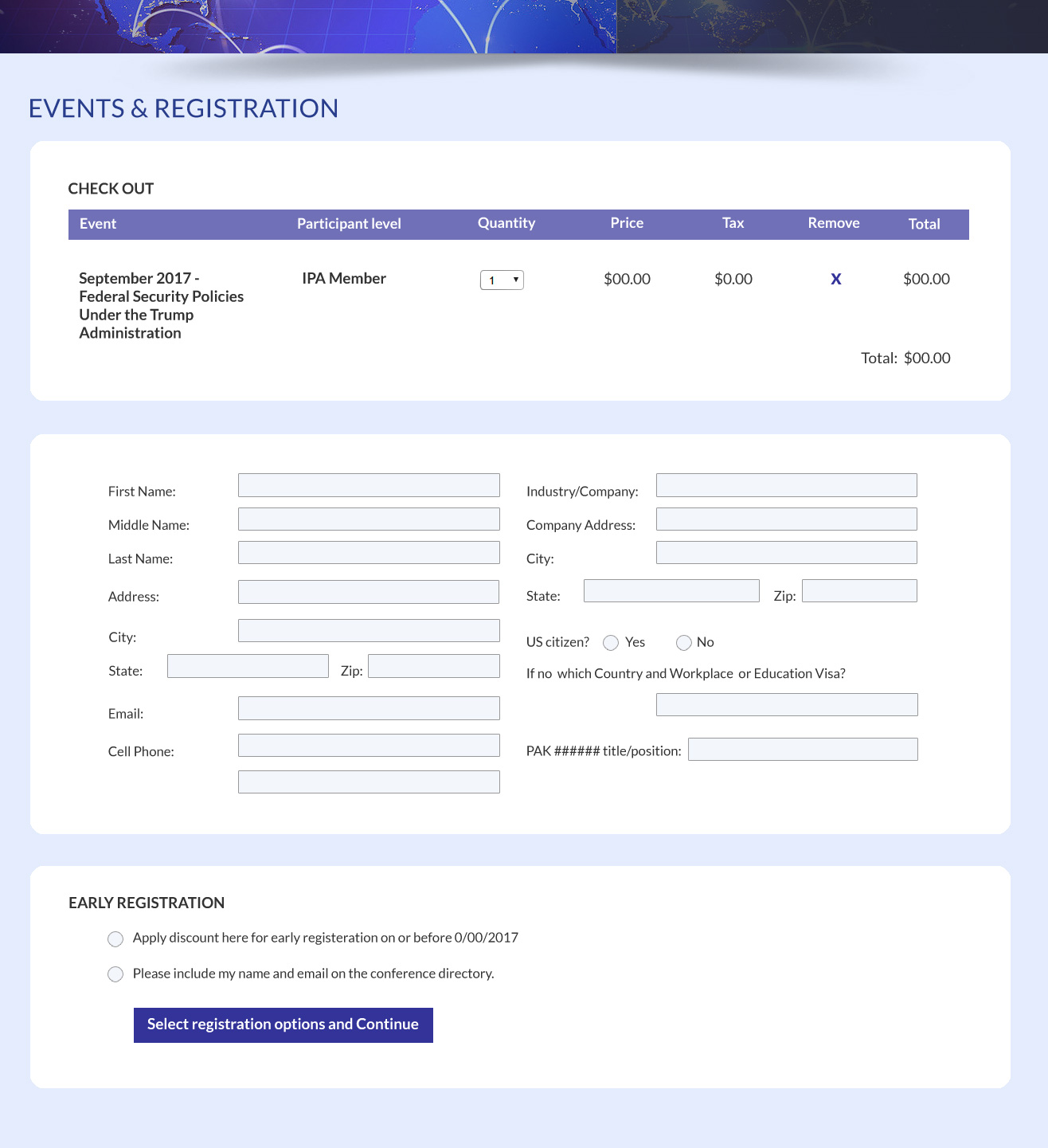 #6 - Events checkout page. After user clicks continue they are taken to a check out page to pay by credit card.
Copyright © 2017
Virginia Web Design Company | VISONEFX
- All Rights Reserved. Duplication of this site in whole or in part is not permitted.