IPA Informational Professionals Association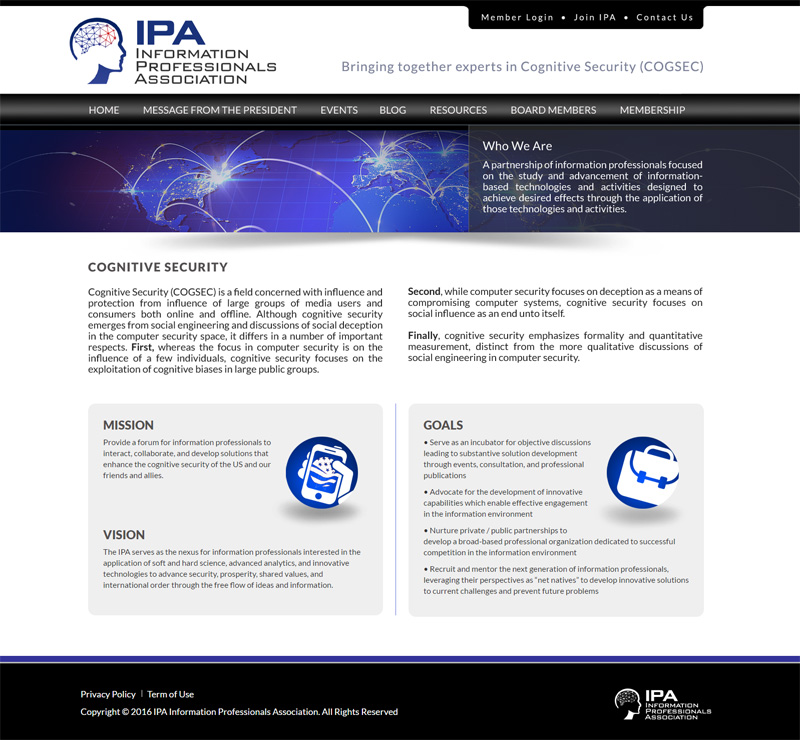 Home

• Top image has been shortened vertically
• Navigation revised
• Message for 'Who We Are' and 'Congnitive Security' introduction has been revised and is above the fold.
Copyright © 2017
Virginia Web Design Company | VISONEFX
- All Rights Reserved. Duplication of this site in whole or in part is not permitted.