HVAC DESIGNS, INC.>
MAIN PAGE
| CLICK IMAGES TO VIEW * CLICK
OUTSIDE
THE LARGE IMAGE TO
CLOSE
THE DESIGN
|
REVISION #1
|
REVISION #2
|
WEB PAGES
Global notes:

• Elements such as the logo, navigation, boxes and icons will show an animation effect when hovered by mouse.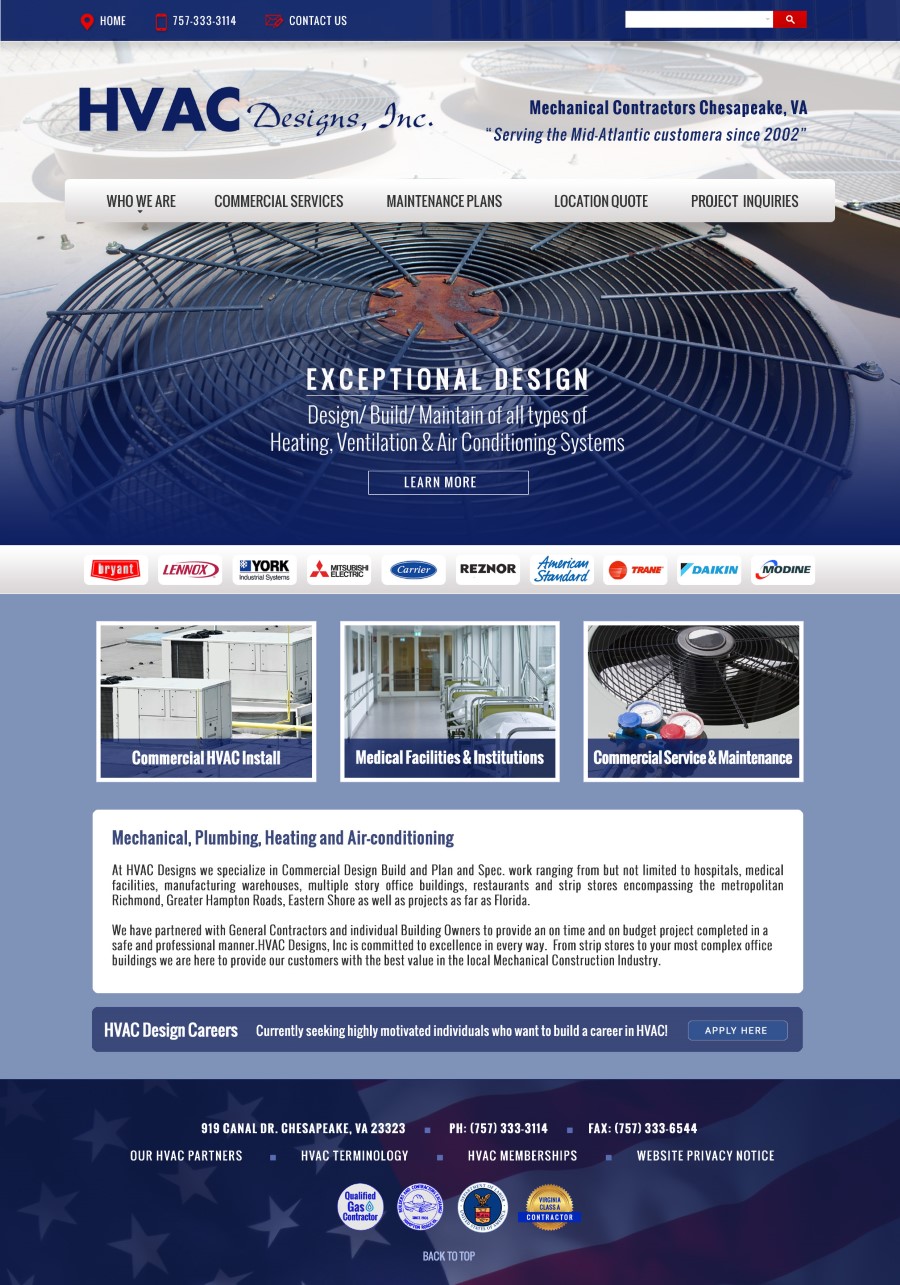 Design #2BB_NEW

• Same as design A except:
- Example of a different photo in the top that will be part of multiple scrolling photos
- US Flag in footer
Copyright © 2018
Virginia Web Design Company | VISONEFX
- All Rights Reserved. Duplication of this site in whole or in part is not permitted.