EdgeWater EyeCare
MAIN PAGE | REVISION #1 | REVISION #2 | WEB PAGES CLICK IMAGES TO VIEW * CLICK OUTSIDE THE LARGE IMAGE TO CLOSE THE DESIGN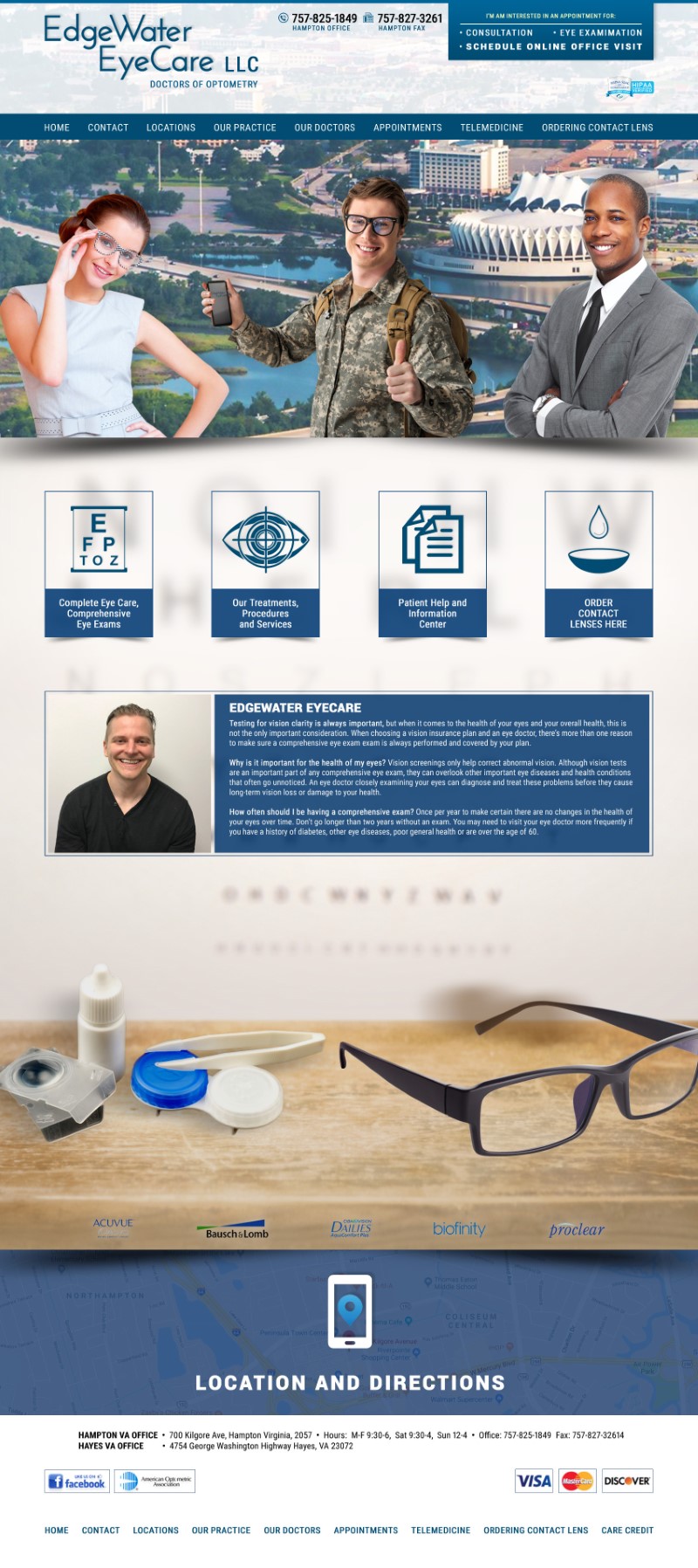 Home1C_4-1-2019 -
• Main photo fills screen left and right (Light background)
• Center military person will fade-in. Then left girl and right guy will simultaneously slide-into view.
Copyright © 2019
Virginia Web Design Company | VISONEFX
- All Rights Reserved. Duplication of this site in whole or in part is not permitted.